Measurement Group Setup Example
A great example of a customized measurement setup, shared by OSCAR user Herb Chang, MD, from Coquitlam, BC.
Screenshots of the Measurement Groups that I use

Herb Chang, MD (just upgraded to Oscar 12-1-209)
Download PDF presentation about Measurements in OSCAR, by Dr Herb Chang
CPX Measurement Group:
Basic Physical Exam parameters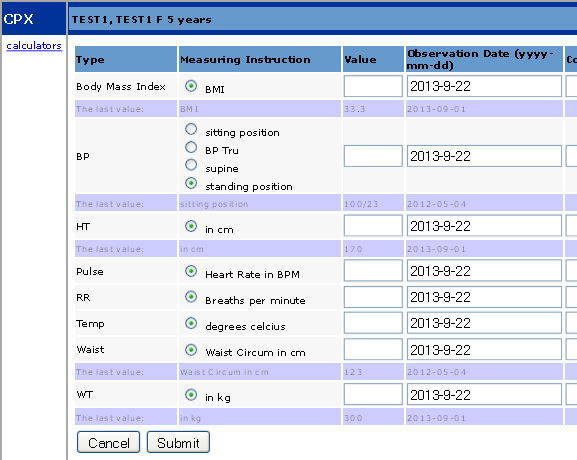 Chronic Care Measurement Group:

A series of Measurements I call "Chronic Care"-basically tests that I may be interested in following longitudinally. It allows me to quickly enter lab values that I have received from other locations or hospitals that do not automatically upload into the Lab values or of historical significance and pre-dates the Oscar installation [Editor's note: Lab values that OSCAR receives electronically via HL7 download are mapped to measurement types and thus populate automatically]
Also includes MOST (a scoring system used in our local Health Unit to indicate Degree of Intervention and Level of Care) and
Fragility Index-again used in BC for determining eligibility for some payment programs.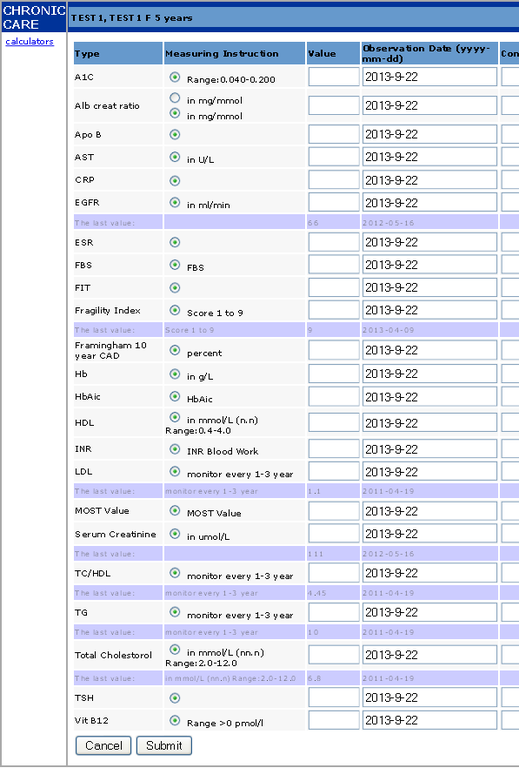 Ob/Gyn Measurement Group:

I created this group to easily enter EDC/EDD and LMP. These values can be used to auto-fill appropriate [prenatal] forms.
The PAP_Cytology number is the Patient identification number assigned by the BC Cancer Agency and used as a specific patient identifier for the PAP requisition forms. My staff enter the LMP and PAP_Cytology information here to auto-populate the PAP req form that I print out after I do the procedure.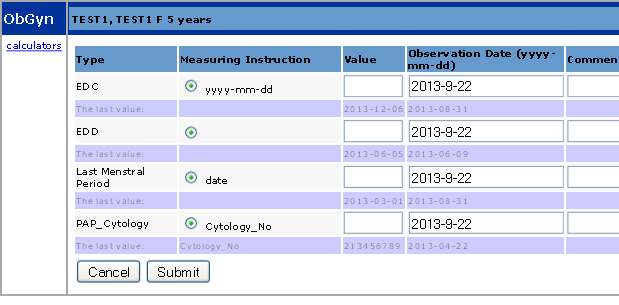 Psych Measurement Group:

This group is self-evident for tracking of Psych assessment scores, especially for entry of historical values.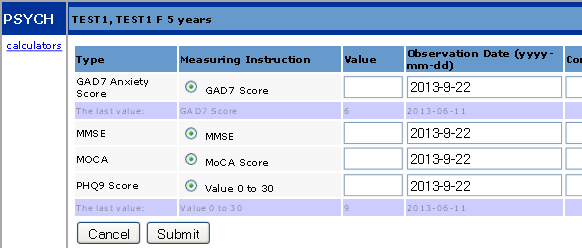 Serology Measurement Group:
The "Serology" group was created to allow me to track serology for many types of infectious diseases where it was important to know the immunity of patients from previous testing. If the patient was immune, then the test would not need to be repeated but the values would often be buried in the lab values somewhere. For this section to work effectively, one has to "Map" the measurements, a step that can be tricky to do and sometimes requiring the help of my friendly supportive OSP.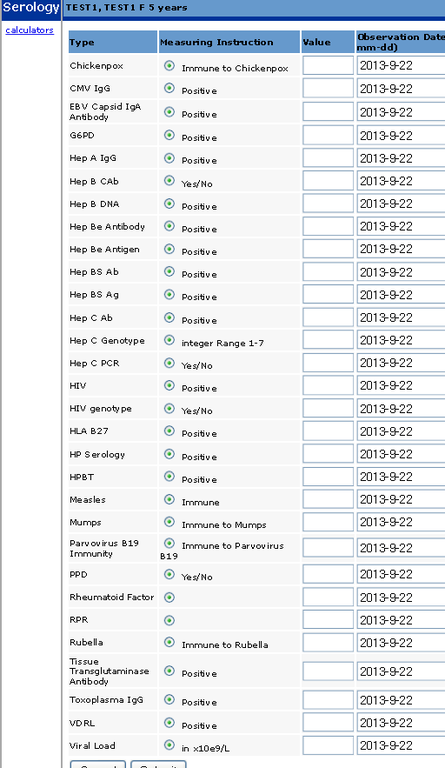 Tumour Markers Measurement Group:
This last group was created for monitoring and tracking Tumor markers. I found it very helpful for entry of historical values, especially initially after I had started with Oscar, to monitor patients over time. Again effective use of these measurements requires Mapping the Measurements to the lab values. Unfortunately not all of the labs send the values electronically yet--hopefully soon with the latest upgrades to Oscar for BC.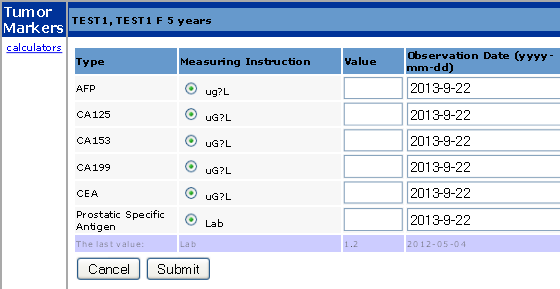 I would be interested to see how others are using their Oscar Measurement Groups.

Herb
----
Editor's note: If you want to start setting up your own measurement types and groups, this is actually very easy to figure out. Peter Hutten-Chapzki posted this screenshot to point you in the right direction.